Click here if you want to read this article in French.
Yes, there is a difference between these two apps. However, it doesn't mean that they are not trustworthy or their services are poor or that their services are superior to others, although you can communicate by the call on Bloggors, and Omegle doesn't have this feature. Therefore, I think each one has its style of operation. In my view, I find there are at least three(3) prominent differences between these two Apps.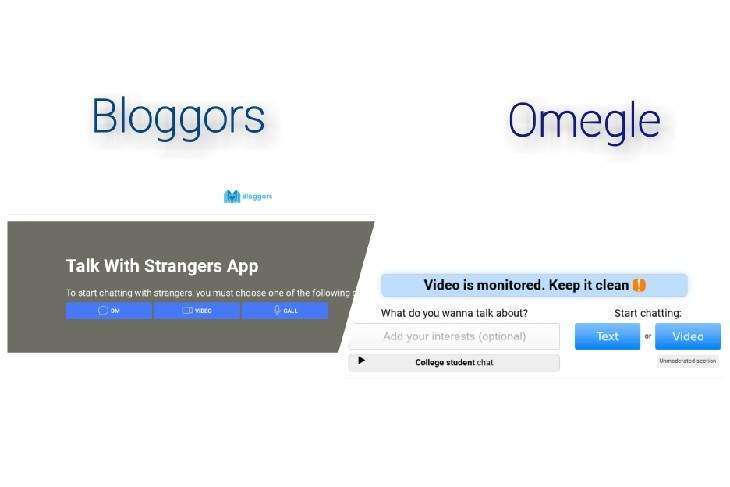 1. Targeting
Targeting is one of the best things about Omegle's chat, as the majority of people who use the talk with strangers app always tend to target the country or region they want to find people to discuss. However, using Bloggors DM without targeting is similar to using Omegle because the prevalence of people who target X countries do not live in those countries. Although Bloggors doesn't allow you to target a country, a region, or people who share your interests, that doesn't mean there is a difference; on Omegle, you can target the country and its interests, as well as the other person. To make it additional obvious is an example I will give you: "If you live in the USA, you will target the USA as for the stranger you will find he may live in Haiti, and he targets the same as you, which means you will not get a person who lives in the country you would want."
Get Communication Alerts That Matter
Receive updates on the latest news and alerts straight to your inbox.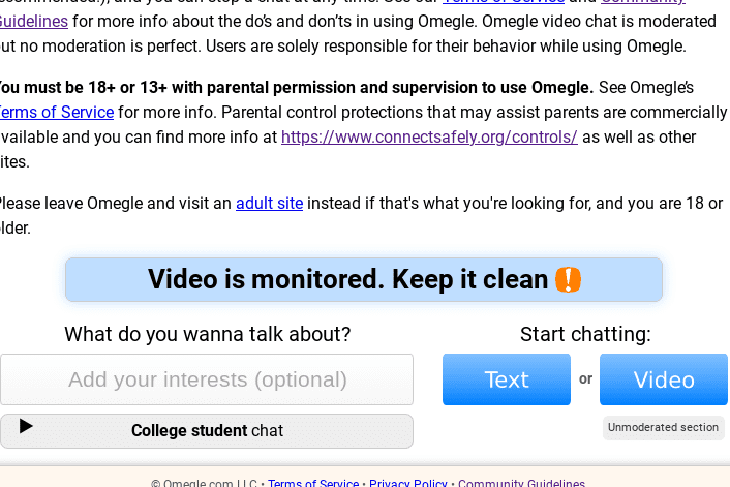 2. Appearance (Chat, Video)
Omegle VS Bloggors: At the level of the chat or DM
In terms of the DM, there are no prominent differences except in appearance, where there are slight differences.
When you start chatting on Omegle, the chat takes up the whole screen. It's just you and the stranger in front of the screen. However, Bloggors doesn't have things that might bother you when you're chatting with a user, except for the ads that will appear on your screen and also the footer, which I didn't remove, as I felt they could help you quickly if you find some problems with the site. For example, if you need help with the chat and want to know more about us, you don't have to worry about refreshing the homepage. Just click on our blog and read our articles.
Omegle VS Bloggors: At the level of the video.
There is no difference between these two. When a user does live video, I think both (2) work the same way. The quality of the video on Bloggors is the same as that of Omegle.
Omegle VS Bloggors: At the Level of the Call
Omegle doesn't have this feature. With this feature, Bloggors makes itself unique from Omegle. As you already know, Omegle has two parts, namely CHAT and VIDEO, and as for Bloggors, it has three features. Such as DM, VIDEO, and CALL. The last one is interesting. It's like dialing a call on your cell phone, but the only difference is that you talk with strangers. Its use stands quite easily. There is no need to register or fill in a long form. Just one click on the function call is enough to get in touch with a stranger. Bloggors has a CALL function that escorts it with the DM function if you want to write something to a stranger. The call function stood placed above the DM function.
3. Calling via audio
If we question if there is a difference between these two programs, we can respond "YES," since this function is what separates Bloggors from Omegle. Omegle does not have this function; it only has two (2) functions for chatting and talking, whereas Bloggors only has three (3) directly.
The Bloggors audio call option works in the same way as the other two, so you won't have to fill out a long-form to get started. Just select "CALL," and the process will begin.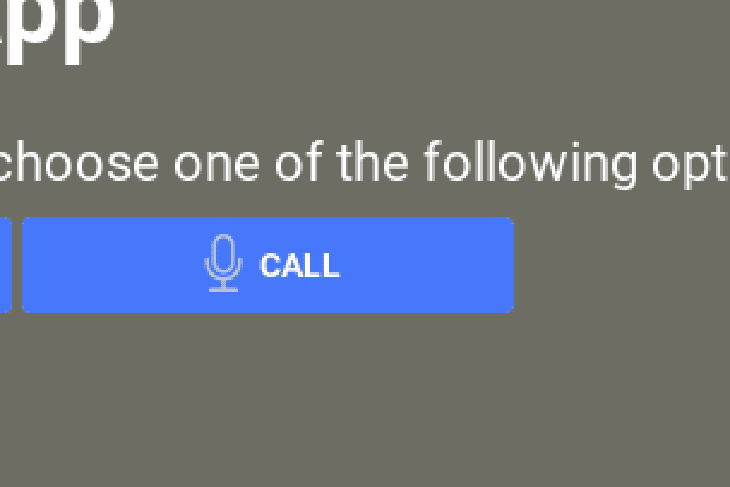 Conclusion
To answer the question directly, in as few words as possible, "Yes." There is a big difference between Omegle and Bloggors. Omegle indeed has interesting targeting that it can use as an asset when it comes to targeting someone with the same interests as you: However, that targetting is not trustworthy because the user can write anything. If you are interested in chatting with someone who has the same interests as you, I advise you to use Omegle instead. In my opinion, it's not critical because the user can write anything. But if you only want to kill time, or if you're lonely, I would advise you to use Bloggors because it's more inclusive and, likewise, it has an impressive feature that Omegle doesn't have, which is the "Call."