Click here if you want to read this article in French.
One of the oldest issues in the world is racism. It is also one of the most critical issues in the world. As a result, there is an endless number of stories and racial crimes that you need to read and discuss besides George Floyd's, and most people don't know about them. Whether it's a story about lynching black men, the murder of a black man by a white police officer, or miscarriages of justice by the authorities, these racist crimes have been around for years.
Here are some of the racial abuses you may never have heard of. They reflect some of the most common examples of discrimination against people because of their ethnicity or country of origin. In many cases, these are situations that repeat in different countries almost the world.
1. The Case of George Stinney Jr.
George Stinney Jr. was a 14-year-old African American man who was executed in South Carolina in just 81 days for the murders of two girls (Betty June Binnicker, 11, and Mary Emma Thames, 7) that he never committed. George was with his little sister when the murders were committed, but that did not stop the American authorities from executing him in the electric chair. He is one of the youngest innocently executed defendants in American racial history.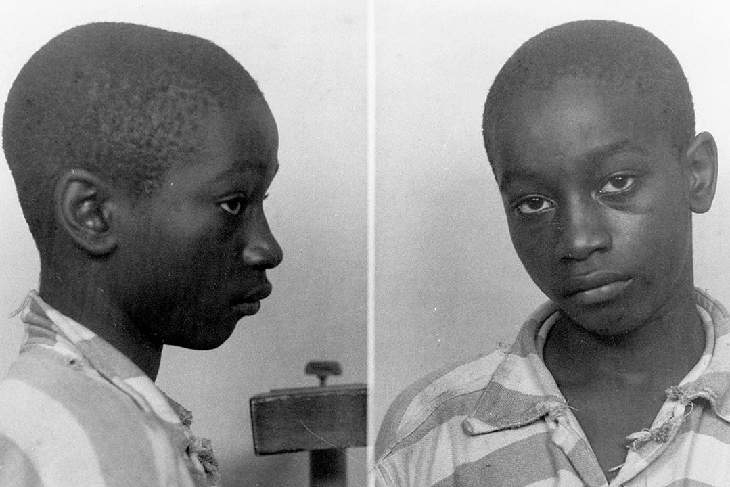 Year: 1944
The age of the victim: 14 years old.
Where it happened: Alcolu, South Carolina
What he was doing: He was at home with his little sister.
How he was killed: He died on June 16, 1944, at 7:30 p.m. in the electric chair. The executioner tied his arms and legs to the chair. George's mouth was covered by a strap that the executioner removed from the chair. He was so small that he had to sit on books so that his head could fit into the helmet. His fellow inmate, Wilford "Johnny" Hunter, said George told him they forced him to confess and that he was innocent.
Who were the real killers: George Burke Jr. and George Burke Sr. Many rumors claim that it was the son of wealthy white businessman George Burke Sr. who killed the two girls. His daughters' bodies were found behind the Greenhill Baptist Church that belonged to his father, and his father was the grand jury foreman at George's trial. His son, George Burke Jr., died in the hospital at the age of 29 of chronic kidney disease, "Uremia," three years after the murder of George Stinney Jr. The killer's son, Wayne Burke, claimed that it was his father, "George Burke Jr.", who took the two girls in his truck and gave them blooms and later pleaded that he never said that.
Action Taken: It wasn't until 2004, at the request of several people and Northeastern University Law School, that they asked to reopen George Stinney Jr. The jury overturned Stinney's conviction in 2014 because he didn't get a fair trial, and this will at least clear his name.
2. The Murder of Vincent Chin in Highland Park.
Vincent Jen Chin was a Chinese American who stood killed in front of McDonald's in Highland Park. This twisted crime took place on June 19, 1982. Vincent Jen Chin was born on May 18, 1955. He was the only adopted child of Bing Hing "David" Chin and Lily Chin. He was engaged to Vickie Wong. They had planned to get married on June 28, 1982. Nine days before he was killed for racial reasons.
Year: 1982
The age of the victim: 27 years old.
Where it happened: Highland Park, Michigan
What he was doing: Vincent Chin was at a strip club in Highland Park celebrating his bachelor party with friends before his wedding.
How he was killed: He was killed by a baseball bat, repeatedly hitting him in the head. Ronald Madis Ebens and Michel Nitz killed him because of the Japanese auto industry's success against the auto plant. They accused him of being responsible for their unemployment since the company had gone bankrupt.
Who were the real killers: Ronald Madis Ebens and Michel Nitz. They found him in front of the McDonald's in Highland Park. Nitz grabbed Chin and Ebens hit him several times in the head with a baseball bat. Vincent Chin was taken to Henry Ford Hospital in Detroit but died after four days because his brain was already dead.
Action Taken: They were arrested and taken into custody. They were convicted of manslaughter but did not serve any jail time. Judge Charles Kaufman sentenced them to three years of probation, a $3,000 fine, and $780 in court costs. This same judge even stated in the press that this is not the kind of man you send to prison and that it is the perpetrator of the crime that should receive the appropriate punishment, not the offense. After a civil suit by the Chin family, a settlement was reached between the family and the killer on March 23, 1987. Michael Nitz was to pay the family $50,000, and Ronald Ebens was to pay $1.5 million because he was the one who struck Vincent Jen Chin repeatedly in the head.
3. The Case of the Central Park Jogger.
On April 19, 1989, five African-American teenagers were arrested, convicted, and then incarcerated for a brutal rape they never committed against Trisha Meili, a 28-year-old white American woman. Based on forced false confessions, with no physical evidence, they served their entire sentences.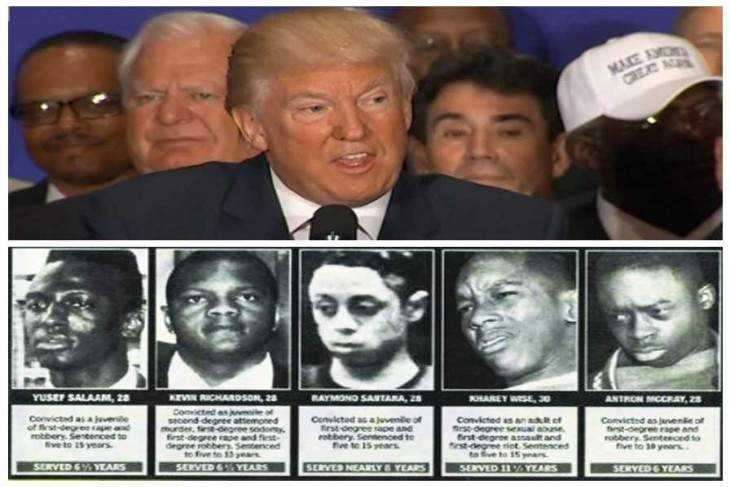 Year: 1989
Age of victims: Kevin Richardson, 14; Raymond Santana, 14; Yusef Salaam, 15; Antron McRay, 15; and Korey Wise, 16.
Where it happened: Central Park, New York.
What they were doing: They were playing with their friends and the police stopped them.
Who was the real killer: In 2002, Matias Reyes confessed to the rape of Trisha Meili and took full responsibility. He confessed to the rape because he was serving a life sentence for another crime he had committed and his DNA confirmed his confession. The five African-American men were later released.
Action Taken: Mayor Bill de Blasio has taken action in the case. He had announced a settlement in June 2014 in the case for about $40 million. Santana, Salaam, McCray, and Richardson each received about $7.1 million in restitution from the city for the years they served in prison, while Korey Wise received $12.2 million because he served six more years than the others.
4. The assassination of Amadou Diallo.
In the early morning hours of February 4, 1999, four NYPD officers fired 41 bullets at Amadou Diallo in the Bronx, killing the unarmed Guinean immigrant as he attempted to peacefully enter his building. Amadou Diallo simply tried to show his wallet, and it was later reported that Diallo was looking for something that looked like a gun. The tragedy made national headlines and led to demonstrations for black civil rights and Bruce Springsteen's protest song "American Skin (41 Shots)".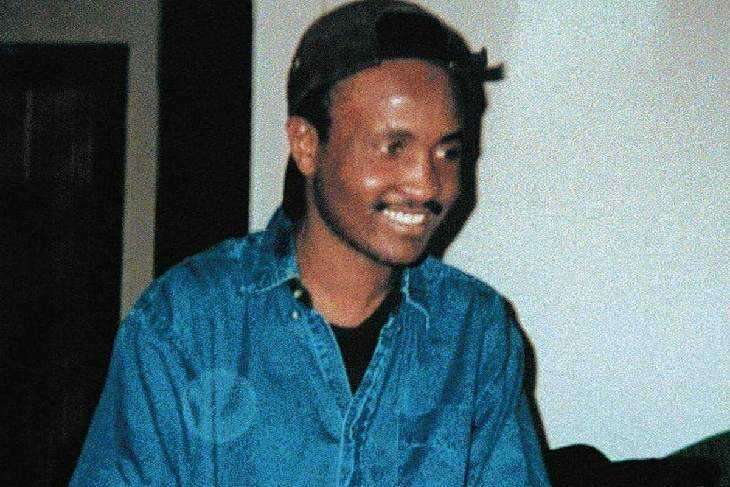 Year: 1999
The victim's age: 23 years old.
Where it happened: Wheeler Ave., Bronx, New York.
What he was doing: Amadou Diallo was back in his apartment after having breakfast near his building.
How he was killed: Diallo died in his apartment when he tried to show his wallet to the four officers (Edward McMellon, Sean Carroll, Kenneth Boss, and Richard Murphy) who shot him 41 times. They compared him to a rapist they were looking for, they said. According to the four (4) officers, when they intercepted Diallo. He tried to draw on them, and they fired 41 shots with a semi-automatic pistol, 19 of which fatally wounded him. Sherrie Elliott was present and stated that the officers continued to shoot while Diallo was already down.
What action has been taken: No action stood taken against them. Instead, all four officers were acquitted of all charges. One of the killing officers, Kenneth Boss, remained on the force and was allowed to carry an NYPD weapon again in 2012. After a two-year lawsuit his family filed against the city and the officers, they agreed to a $3 million settlement against them.
5. The Murder of Patrick Dorismond.
On March 16, 2000, just after the death of Amadou Diallo, Patrick Dorismond was in a bar with a friend. Suddenly, a plainclothes policeman approached him and asked him to sell him drugs. Patrick looked exactly like the person the policeman was watching. The two friends didn't know it was a police officer because he was in plain clothes. A fierce confrontation ensued, and another police officer shot him fatally in the chest.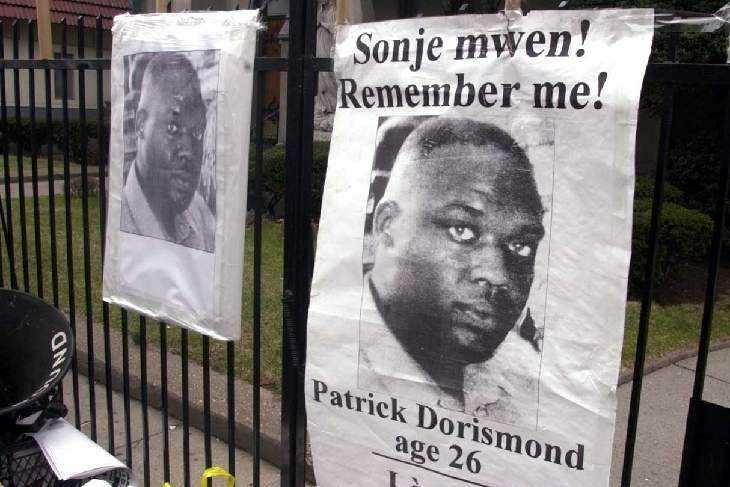 Year: 2000
The age of the victim: 26 years old.
Where it happened: Manhattan, New York.
What he was doing: Patrick Dorismond was with a friend at the Distinguished Wakamba Cocktail Lounge in Manhattan, drinking a beer and waiting for a cab to pick them up to go home.
How he was killed: Officer Anthony Vasquez shot him in the chest. Officer Vasquez said he was forced to intervene because he heard his partner yell, "Get his gun! When he saw that Dorismond had a gun, he was forced to shoot him in the chest.
Action Taken: No action stood taken against Anthony Vasquez for this murder. On the contrary, at the time, Rudy Giuliani, who was the mayor of Manhattan, tried to denigrate the victim who was killed by the police by saying that he was not a "choirboy". The jury flatly refused to arrest Anthony Vasquez at the time because they thought it was an accident and nothing more. After approaching his family, the City of New York agreed to pay the Dorismond family $2.25 million for a claim on their behalf.
6. The Killing of Aura Rosser
After a long altercation with his girlfriend, Victor Stephens called the police to separate him from his girlfriend because she had a fish knife in her hand. He thought she had mental problems. Upon arriving at his home, Officer Reid fired two shots at Aura Rosser, who died at the scene.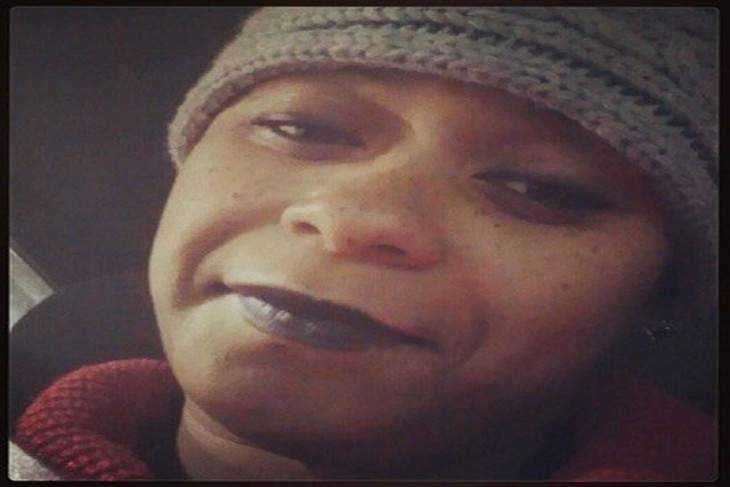 Year: 2014
The age of the victim: 40 years old.
Where it happened: Ann Arbor, Michigan
What she was doing: At home, in the middle of an altercation with her boyfriend.
How she was killed: Officer David Ried killed her. Her boyfriend, "Victor Stephens," had called the police because she was threatening him with a knife in her hand. When the two officers arrived, they saw Aura Rosser holding a knife and walking toward them. Officer Mark Raab used his Taser, and Officer David Ried fired two shots without even trying to subdue her (one to the head and one to the chest). She died at the scene. He could have used his taser like his partner, but he did not.
Action Taken: No action was taken against Officer David Ried for the death of Aura Rosser. They only added reform to the police force by equipping officers with body cameras. According to Furlong, police officers are authorized to use force if they feel their own lives are in danger.
7. The Alton Sterling Murder.
On July 5, 2016, Alton Sterling was shot and killed by two white police officers (Blane Salamoni and Howie Lake II) and they will not be prosecuted for any crime according to District Attorney Jeff Landry. The owner of the store where the shooting took place mentioned that Alton Sterling was not the reason the police were called and that Sterling had a gun because other CD and DVD sellers like him had already been robbed recently. The two officers put Sterling on the ground, one kneeling on his chest and the other on his thigh. While his right hand was free, the officer fired six rounds at close range, thinking he was going to reach into his pocket for his gun.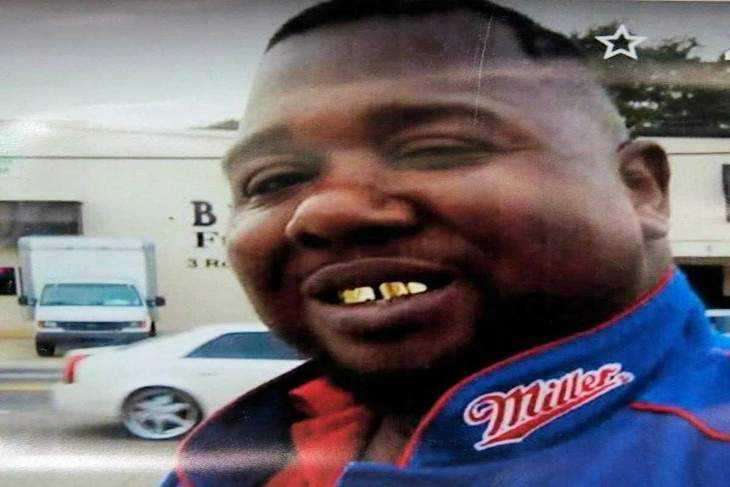 Year: 2016
The victim's age: 37 years old.
Where it happened: Baton Rogue, Louisiana
What he was doing: He sold CDs and DVDs. He was called CD MAN.
How he was killed: Alton Sterling was shot by Officer Blane Salomi while standing outside the Triple S Food Market near a car (sedan) in Baton Rouge. Police responded to an anonymous call that a person was threatening and waving a gun outside a convenience store selling CDs and DVDs. In the video footage, it can be seen that Alton Sterling had already been subdued by the two officers, but that did not stop Officer Salomi from shooting him six times at the close range.
Action Taken: No charges stood filed against the officers, with District Attorney Jeff Landry stating that his officers acted in a "reasonable and justifiable manner." As a result, Officer Blane Salomi lost her job, and the other officer, Howie Lake II, was only suspended for three days.
8. The Murder of Philando Castile.
On July 6, 2016, Philando Castile was killed in the Minneapolis-Saint Paul area during a traffic stop by two police officers(Jeronimo Yanez and Joseph Kauser). A Larpenteu Avenue police officer had previously asked them to stop their car for an ID check because the two men looked like people involved in a robbery they were looking for because of the driver's large nose. The killing garnered national attention, as his girlfriend, Diamond Reynolds, streamed the video live on Facebook.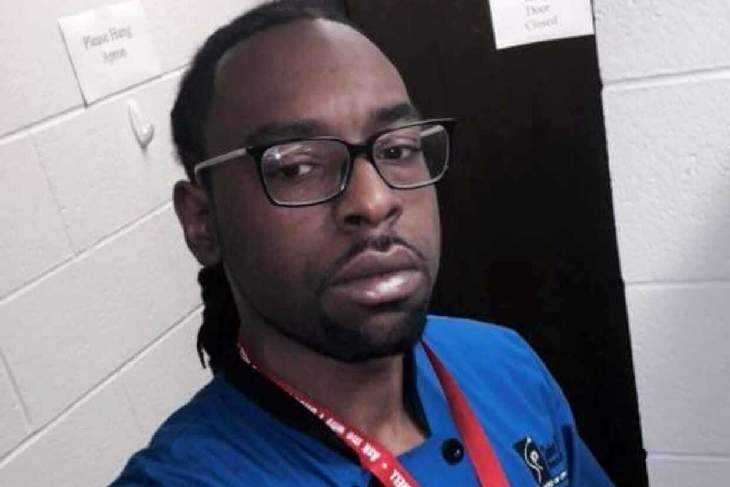 Year: 2016
Age of the victim: 32 years old.
Where it happened: In the city of St. Anthony, in the Minneapolis-Saint Paul metropolitan area, around 9 p.m.
What he was doing: He was picking up his girlfriend from her apartment in St. Paul, shopping with her at a grocery store in the evening, cutting his hair, and having dinner with his sister.
How he was killed: Philando Castile was shot and killed by Officer Jeronimo Yanez during a traffic stop in Falcon Heights, Minnesota, a suburb of St. Paul. Jeronimo Yanez stated that Castile told him he had a gun, told him not to grab it, kept moving to reach his gun was nervous in his movements and shot him six times.
Action Taken: No charges stood filed against Officer Jeronimo Yanez. He was charged with second-degree homicide and two counts of dangerous discharge of a firearm. After five days of deliberation, he was acquitted of all charges at a jury trial on June 16, 2017. After his verdict, the St. Anthony Police Department immediately dismissed him.
9. The Murder of Walter Scott.
Walter Scott was an African American man who was shot several times in the back by police officer Michael Slager. The murder was filmed and broadcast on social media, making headlines across the country. A South Carolina grand jury indicted Slager for murder after the video was released.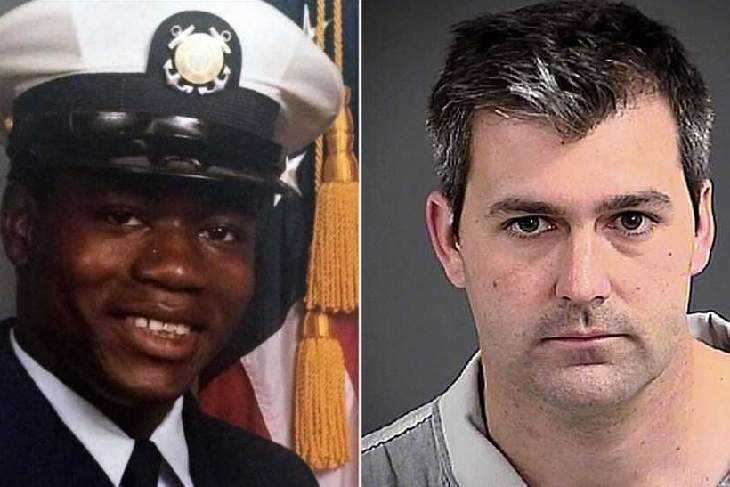 Year: 2015
The victim's age: 50 years old.
Where it happened: North Charleston, South Carolina
What he was doing: He was driving his 1991 Mercedes Benz in the parking lot of an auto parts store located at 1945 Remount Road.
How he was killed: He was killed by police officer Michael Slager, who shot him eight times. Officer Slager had asked him to stop his car because his brake light was defective (the third brake light on his Mercedes). Slager stated that he tried to escape by grabbing his Taser while chasing him through the parking lot and was forced to shoot him. The eyewitness video showed that Slager was in control of the situation and that Scott was simply trying to escape Slager's Taser. According to the eyewitness, Santana, Scott never grabbed Slager's Taser.
Action Taken: Michael Slager received a 20-year prison term for voluntarily causing the death of Walter Scott. No parole was granted to Slager. He will be detained at the Colorado Federal Correctional Institution in Englewood for almost 18 years. Due to the fact that his request for a reduced sentence was disowned, he might be released on August 16, 2033.
10. The Murder of Breonna Taylor.
Breonna Taylor was killed by three police officers on the evening of March 12-13, 2020, following a police investigation into her ex-boyfriend's drug dealing. Kenneth Walker, her new boyfriend, thought they were intruders and fired a shot with a legally owned gun. Breonna Taylor received approximately 20 gunshot wounds as an effect of the police response. She was a 26-year-old caregiver and lived with her boyfriend.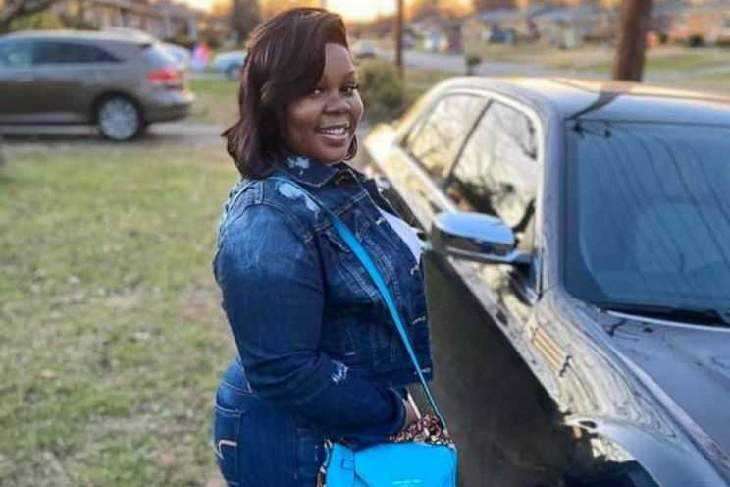 Year: 2020
Age of victim: 26 years old
Where it happened: Louisville, Kentucky
What she was doing: She was sleeping in her apartment with her boyfriend, Kenneth Walker.
How she was killed: Breonna Taylor died when a police officer fired into her apartment. According to Kenneth Walker, the officers showed no sign that they stood going to enter their apartment, as they had a warrant to enter without warning. They fired one shot that hit Mattingly in the leg and fired 32 bullets at them, including six bullets that hit Breonna Taylor, who was standing behind him, resulting in his death.
Action Taken: No charges stood filed in the shooting and death of Taylor. The three police officers involved in the investigation have stood reassigned pending the outcome of the analysis. When Detective Brett Hankison, who participated in the police operation in Taylor's apartment and stood officially fired four days later, was charged with three counts of willfully endangering the lives of a neighboring family of three when the shots he fired entered their apartment.
11. The Death of Sandra Bland.
Sandra Bland was an African American woman who was stopped on Waller Road during a traffic stop by a white police officer who provided a false report to conduct a random search in hopes of finding something criminal. Because of this arrest, Sandra Bland's mental health worsened, and she committed suicide. As you can see in the video, her arrest stood partially captured on a passerby's cell phone and her cell phone.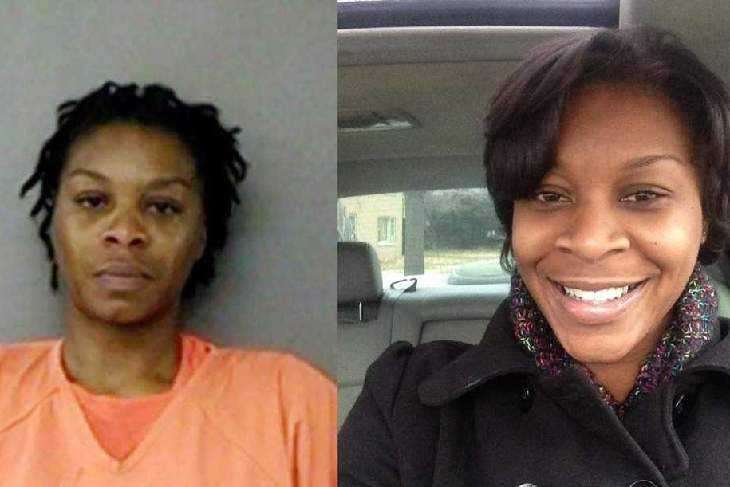 Year: 2015
The age of the victim: 28 years old.
Where it happened: In a jail cell in Waller County, Texas.
What she was doing: She was driving her car when Officer Brian Encinia pulled her over for a minor traffic violation on July 10.
How she was killed: She hung herself in the jail with a trash bag, but the autopsy revealed she died of asphyxiation and classified her death as a suicide.
Action Taken: Sanctions stood taken against the traffic officer. Officer Brian Encinia stood placed on administrative leave for violating traffic control procedures. A grand jury indicted Encinia for providing false statements in his report, a crime that could cost him a year in jail and a $4,000 fine. Encinia stood released after posting $2,500 bail, but his family is seeking a heavier penalty.
12. Michael Brown shooting.
Michael Brown was murdered on August 9, 2014 by a white police officer, Darren Wilson. At the time of the crime, Brown was with his friend Dorian Johnson, age 22. According to Johnson, his friend who was with him stated that Wilson grabbed Brown by the neck through the window of his patrol car, then threatened and shot him. Brown ran. Wilson followed and shot him again.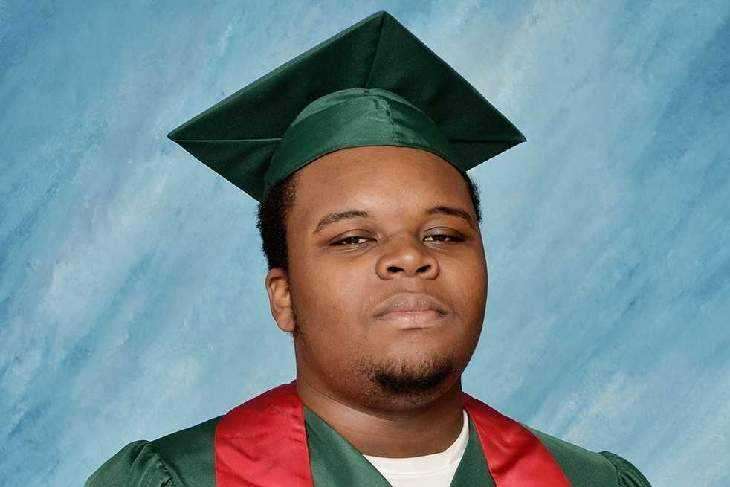 Year: 2014
The age of victim: 18 years old.
Where it happened: Ferguson, Missouri , a suburb of St. Louis.
What he was doing: He had just stolen a box of Swisher Sweets cigars from the Ferguson market, but that had nothing to do with his death.
How he was killed: Michael Brown was killed by Officer Daren Wilson, who fired a total of twelve bullets, two of which stood fired during the struggle in the car and six of which hit him in front of his body. Why was Mike Brown shot? Brown and Johnson were walking in the middle of the street on Canfield Drive. Wilson stopped them and asked them to get off the street. But Wilson got angry, then held his gun in the window of his car. Wilson shot him twice during his struggle with him from his car. Wilson got out of his car and chased him, hitting him with six bullets all over his body, even though Brown was unarmed.
Action Taken: No action stood taken against the officer who shot Michael Brown. The court found that Officer Daren Wilson shot Brown in self-defense while Brown did not have a weapon on him. Prosecutor Wesley Bell spent five months on Brown's case, but ultimately announced that Officer Daren Wilson had not committed a crime.
13. The Killing of Freddie Gray.
Freddie Gray was an African American man who stood arrested in April 2015 for having a legal knife in his pocket and died on April 19, 2015 due to police brutality during his arrest, although all the officers involved deny this claim. Videos captured by some bystanders showed Gray screaming and dragging himself before getting into the van on one foot. Another eyewitness who knew Gray said he saw one officer bend Gray's legs back and another put his knee on his neck. The majority of the eyewitnesses stated that Gray could not walk on his legs. According to the Baltimore Sun, another witness saw Gray being beaten with police batons.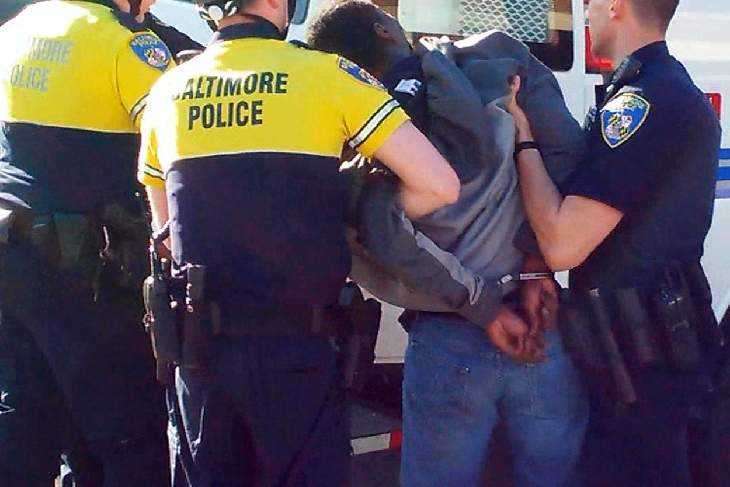 Year: 2015
The age of the victim: 25 years old.
Where it happened: Baltimore, Maryland
What he was doing: He was on the street near the Gilmor Homes development in Baltimore with a legal knife in his pocket.
How he was killed: The officers (William G. Porter, Caesar R. Goodson Jr, Miller, Edward M. Nero, Brian W. Rice, and Alicia D. White) stood accused of mishandling Gray in the van they were transporting. His family says he had three broken vertebrae, laryngeal fractures, and an 80 percent cut in his spine at the neck when he fell into a coma. The spinal cord injury, police say, caused Gray's death. He passed away on April 19, 2015, as an outcome of the shock he received from the cops.
Action Taken: No federal charges have been filed against the six Baltimore police officers involved in the arrest and in-custody death of Freddie Gray, according to the U.S. Attorney's Office. The six Baltimore police officers only posted bail for their release.
14. The Murder of Eric Garner.
Eric Garner was an African American man who died at the age of 27 by strangulation by a white police officer named Daniel Pantaleo.
This crime took place on July 17, 2014, in front of the beauty supply store at 202 Bay Street when an undercover police officer came to arrest Garner for selling cigarettes without a tax stamp, which he adamantly denies. In the video filmed by his friend, Ramsey Orta, we can see that Garner was screaming that he couldn't breathe. Despite all that, it didn't stop the officer from further bashing Garner's head in by tackling him to the ground.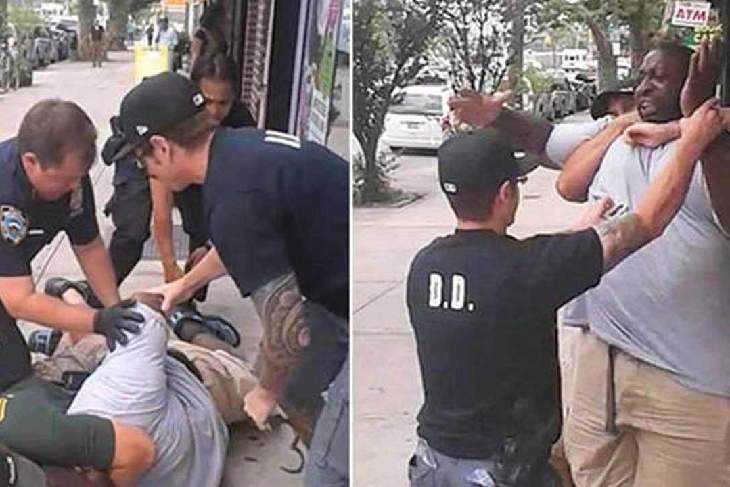 Year: 2014
The age of the victim: 44 years old.
Where it happened: 202 Bay Street, Staten Island, New York.
What he was doing: He had just broken up a fight that was taking place in front of the beauty store.
How he was killed: Officer Daniel Pantaleo strangled him in a manner prohibited by their arrest protocol. After breaking up a fight, an undercover officer tried to arrest him, accusing him of selling cigarettes without a tax stamp, but he adamantly denied doing so. But another officer, nicknamed Daniel Pantaleo, approached him from behind and tried to handcuff him; when he saw he couldn't, he choked him and pushed Garner's face against the sidewalk while tackling him to the ground, resulting in his death at the University of Richmond Medical Center. According to the autopsy performed by Michael Baden and the Medical Examiner's Office, Eric Garner's death was primarily caused by the officer's compression of his neck and his illnesses (his asthma and heart disease) also caused death.
How much money did Eric Garner's family get: In October 2014, Garner's family filed a wrongful death lawsuit and sought $75 million in damages. But on July 13, 2015, the U.S. justice system settled with the family and paid them $5.9 million.
Action Taken: No charges will be filed against Daniel Pantaleo and the police officers who accompanied him, according to Attorney General William Barr, and that Officer Pantaleo had used a chokehold that was recommended in the disciplinary sanctions.
15. The Murder of Tamir Rice.
Tamir Elijah Rice, born in Cleveland, Ohio, on June 25, 2002, was murdered by a white police officer nicknamed Timothy Loehmann on November 22, 2014, because he had a toy gun in his hands. According to Chief Tomba, the child had not threatened the officer verbally or physically. The officer only yelled at Rice, got out of the car, and shot the child twice.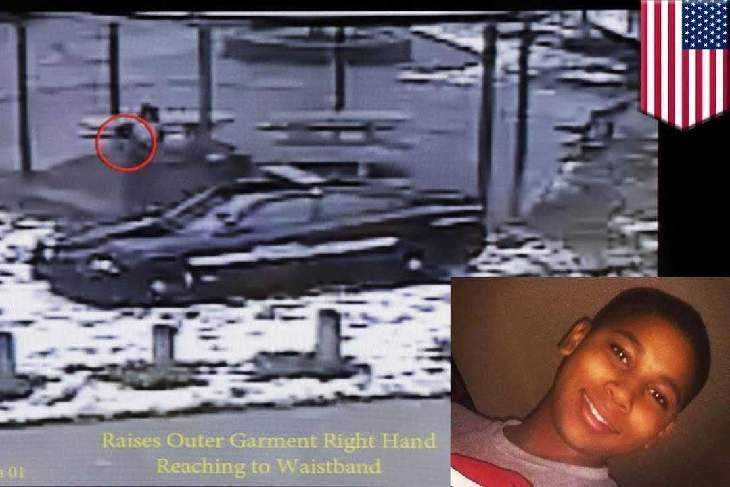 Year: 2014
The age of victim: 12 years old.
Where it happened: Cudell Recreation Center, Cleveland, Cuyahoga County, Ohio.
What he was doing: Rice was pacing while playing with a fake gun in the park.
How he was killed: Rice stood killed by Timothy Loehmann, a 26-year-old white police officer. Two officers, Loehmann and his partner, Frank Garmback, 46, were responding to a police call about a man with a gun. From the beginning to the end of the ring, the caller mentioned that it was probably a fake gun and that the person was a child, but that didn't stop Officer Timothy Loehmann from shooting the child twice (a bullet in the torso and the other in his organs). According to the medical examiner, Rice died from a gunshot wound to his torso and also mourned some injuries to his major damaged organs (vessels, intestines, and pelvis).
How much money did Tamir Rice's family get: Tamir Rice's family sued the City of Cleveland for wrongful death. The city settled with the family by paying $5.5 million to Tamir Rice's estate, $250,000 to Tamir Rice's mother, and $250,000 to Tamir Rice's sister for damages.
Action Taken: No action stood taken against Officer Timothy Loehmann for this crime. The grand jury declined to indict Loehmann because of the way Rice was holding the gun, which appeared to be a real gun for its size when the police arrived.
That's not an exhaustive list, but just a few of the black people who have touched me deeply and who are being killed by police or American authorities. There are so many victims of racial abuse in this country. I have counted barely 200 cases, and every issue I have found is getting worse and worse. There is nothing that has changed. If you are a black person and live in the United States, be very careful not to bring into conflict with the police. Follow the protocols, stay calm and act normally, so they will not find any reason to kill you. Therefore, you can follow all these steps, and they could still shoot you without you doing anything illegal or putting the police officer in a position to shoot you. Worse yet, after you are dead, they will find a grand jury that will refuse to indict them and let the general public know that the police officer did nothing wrong. They consider us all animals. That's why I highly recommend it if you feel your life is in danger and you have your phone in your possession. I highly recommend live streaming the scene on social media to intimidate the police officer.