Click here if you want to read this article in French.
Online dating is becoming increasingly popular, especially among people who have busy schedules. Most of the time, they pay for a dating app, they give a ton of information about themselves, and the app gives them a person who will be an approximate match for them based on their algorithm. However, did you know that there is talk with strangers apps that can help you find your partner even easier and that you won't need to do all that, and a great majority of them are 100% free? I think you are asking yourself tons of questions about using this kind of app to find your soulmate?. If so, keep reading this article to find out how you should go about successfully finding your soulmate.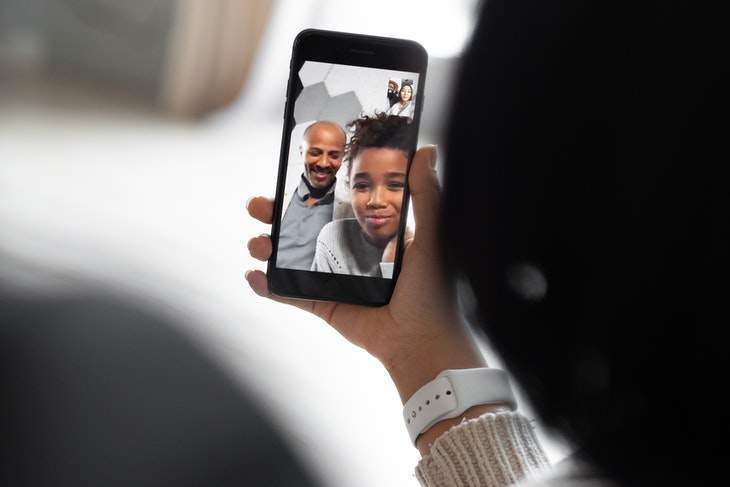 What is an application to talk with strangers?
The Talk with Strangers app allows you to speak with random people via random chat, random video, random calls, and more. The individuals you'll meet on these types of apps are from all over the world, though some allow you to target specific individuals who meet your requirements. To use this type of application, you don't need to sign up by completing a lengthy form; instead, you simply click a button, accept the site's terms of service, and the chat with the stranger will start. They will never learn your identity unless you tell them during the interaction with the stranger.
How to use a "talk to strangers" application?
It's easy to use a "talk to strangers" application: just select the feature you want to use from the site's menu, agree to the terms and conditions, and the site will propose a random stranger to chat with. Most random chat platforms provide the following features: DM ou Chat, Video, Call.
The difference between the Talk to Strangers app and the dating app
They are different from one another. A Talk to Strangers App only enables you to find a person through a random chat, random video, or random call without providing any personal information to the site. That greatly aids you in maintaining your privacy because the app does not ask you any questions about yourself or the person you are chatting with; instead, it saves cookies almost to ensure that the site functions correctly and that you enjoy yourself there. But a dating app is just an application that runs on the information you give it; without that information, it can't do anything to help you meet someone.
How to get a girlfriend in a random chat?
Finding a soul mate in a random chat with strangers is difficult because the majority some people who use them are those who use them to produce spammy stuff. Therefore, it does not necessarily follow that everyone is utilizing it to get harmful effects. Many people have found their soul mate through online chat, but you ought to be exceedingly patient, persuasive, and funny. You also need to have good textual communication skills and show respect for other people. Avoid using language that you believe the recipient could find offensive because, if you do so, the exchange may end quickly. Due to this, we have put up a list of dating strategies for you that we believe will improve your chances of dating someone in a random chat.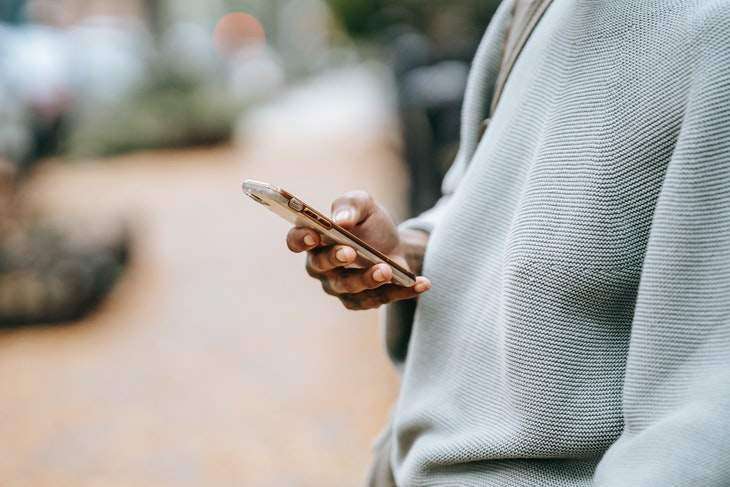 1. Create a relationship with the person.
When you text a stranger, you should indicate that you are there only for a conversation or to pass the time. Avoid saying you are there to find someone, as you risk them cutting the chat off on you. Avoid asking if the stranger is a boy or a girl, as some people, especially girls, do not appreciate this. Instead, find a topic of conversation with the stranger. Here are some questions I've prepared for you to ask a girl on a stranger chat app to seduce her. If you are a man looking for a girlfriend, these topics will be a great help and will allow you to continue the conversation with the girl.
Get Communication Alerts That Matter
Receive updates on the latest news and alerts straight to your inbox.
A. Tell me a little about yourself.
The best way to start a relationship with a girl is to get to know her before you start talking about anything else. If she changes the subject or refuses to talk about herself, she is not interested in you at all and will end the conversation with you good away. If this doesn't happen and she talks about other things, be aware that she finds it awkward to talk about herself with someone she has just met. As for you, try to be patient with her by making her laugh during your conversations.
B. Where did you grow up the entire time?
To get a girl to chat to you, a good flirt likes to get to know her. To accomplish that, ask the girl about her hometown while you speak with her to get a sense of who she is and where her family is from. Immediately give her the impression that you share her hometown or that you grew up there if you think she is from the same country or city as you. That will make her want to chat with you even if she doesn't want to. When you express with some positive energy how you had a happy childhood while living in that nation or this city, she will notice that you are a little closer to her and feel even more at ease around you. As for gaining her number, it will be simply because she will already feel quite at ease around you. ?
C. Is there anything you like a lot about yourself?
Usually, all girls like to talk about their beauty or their physical bodies. The goal is to know what she wants and what she doesn't like. However, some girls are shy or don't have confidence in themselves and will surely answer by saying that they don't want their body because they feel fat (uncomfortable with their body) or ugly. If you come across this kind of girl and you are interested in her, make her feel that she has nothing and everything is fine with her. A girl who is not confident always feels all she does is not good or is not properly done. Don't forget, the goal is to seduce the girl by making her feel when she is chatting with you in a random chat.
D. What do you like to do in your free time?
With this question, you will get a little idea about her and what kind of girl she is. ? Make your decision if you don't like the activities she does in her free time. In their free time, most of them always say generic things such as: "I like to read, watch YouTube videos, and talk with my friends." If you come across a girl like that, know that she doesn't tell you everything, because a girl likes to chat with her boyfriend. In that case, ask her this direct question: "Do you have a boyfriend?" With this question, you will know if she has a boyfriend or not, and if she has a boyfriend and, she likes him, she will indeed talk about it with you. If you want this, you will see if you should continue or not.
E. What experience completely changed your life?
If you are talking to the girl and you notice that she is crying while she is talking about her memories that she can't forget, such as rape, murder, assault, and so on, you should immediately comfort her by changing the topic of conversation, talking about positive things either about you or another subject that could help her find her smile again. The girl needs to have a good time with you in a random conversation, nothing else.
If she tells you about a work experience she had and you see that it was very positive for her, such as: passing an exam or growing her business from 0 to 100, then you should compliment her, and she will appreciate it very much.
She will probably ask you the same question. In this case, preparing a good answer will motivate the conversation so that she feels good about you.
2. Be natural and don't rush things.
Good written communication shows a good conversation with a stranger. In this case, avoid being hateful, discouraging, or offensive to the person. Don't be too clingy or too nice to the person, because you will look like a man desperately looking for love. Be yourself and let the person lead the conversation a little bit so that he can ask you some questions too. This way, you will share lots of positive emotions with strangers. The more comfortable she is with you, the more she will appreciate you.
3. Laugh a lot with the other person.
You never know if she is depressed or not, so keep the conversation exciting by forcing her to smile at all times. You'll have a far better chance of getting her phone number or access to her Instagram account if you do that. Don't be afraid to make an effort to make her feel at ease with you. Good written communication includes fun topics that can provide for a lot of laughing in a chance conversation on a random chat.
How do you get a girlfriend in a random video?
In contrast to random chat or random DM, video calling on the talk with strangers app is much simpler because most people take random videos more seriously and spend more time there. I suggest using random videos to find your ideal soul partner.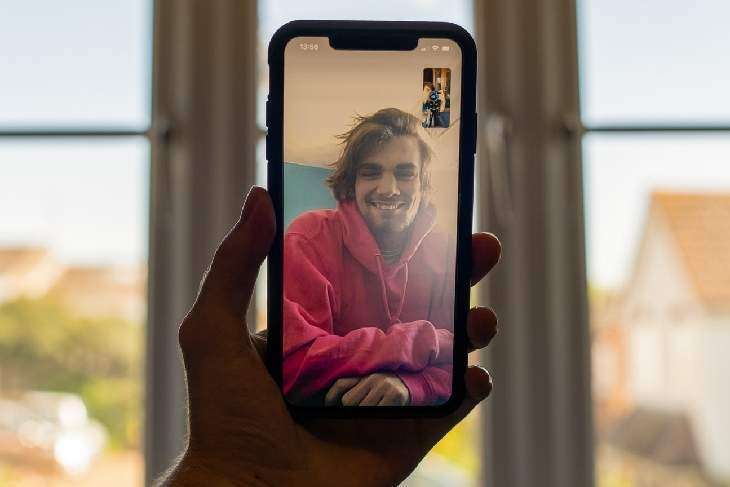 Launching the video stream is very simple to do. In just one click, you are bound to a person. Here are the steps to launch a video stream.
1. Select video.
2. Agree to the website's terms and conditions.
3. Next, select "NEXT & SAVE."
If a male appears in place of a girl when you are connected to someone, all you need to do is click "STOP" to end the discussion and then "START" to restart it.
Here are a series of tips I can give you for getting a girlfriend on the talk with strangers app.
1. Introduce yourself to the person.
Briefly introduce yourself to her by telling her your first name, and where you are from, and avoid telling her your full name, because you never know who she is. Just say your first name and nothing else, unless she asks you for other information about yourself and you see that you won't mind giving it.
2. Get straight to the point with her talking about your goal with her.
According to Youtuber Nick Bencivengo, he shows in a video on his channel how you can get a girlfriend in minutes on Omegle. In his video, you can see that he goes straight to the point after he has just introduced himself or he gives a few jokes to them, and then he asks them directly by sending this message in the chatting app: "Will you be my girlfriend?" Some accept it, and others do not. If they don't get it, don't be discouraged. Just start a new conversation with another one.
3. Take care of your appearance before you use stranger video calling.
I advise you to take care of your appearance before you talk to random people, especially girls. Some girls like to look to see if the boy is cute before answering, so be very elegant and act like you have a date in real life.
Is it easy to chat with strangers?
Yes. It is easy to chat with strangers. Most of the time, you will see the person who will start a conversation with you first. On top of that, the chat is anonymous, and they won't ask you anything to start chatting with people. You'll only have to click on a chat function or DM to start the conversation on the talk to strangers app, and then click on the "NEXT & SAVE" button, and the chat will begin immediately. You don't need to waste your time creating an account to be able to have access to the app. With just one click, the magic happens.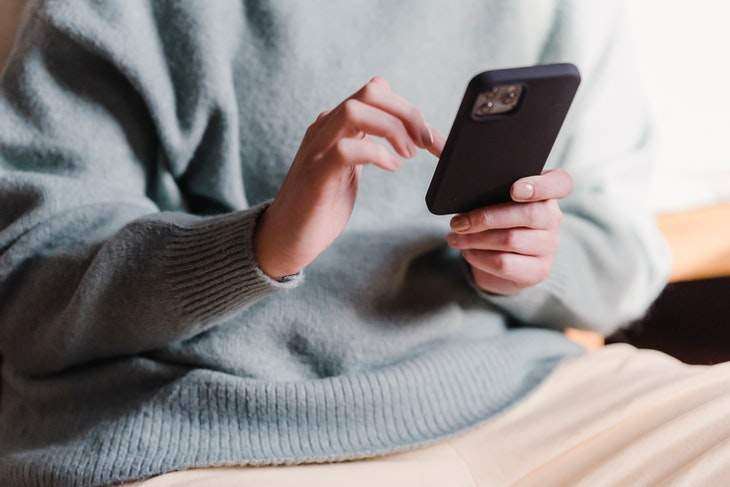 What is the best chatting app to talk with strangers and date your soulmate?
There are many chatting apps that you can use to talk with strangers and date your soulmate.
Currently, the application I can suggest you use is the chatting app from Bloggors because its interface is simple and they take more care of their visitors by writing articles for the use of the site and concerning communication. However, applications like Omegle and Chatblink come highly recommended. I recommend you use them as an alternative if you are not happy with the Bloggors chatting app.
Here is a list of the best apps for chatting and making strangers meetup.
In this guide, we are going to give you a list of apps for chatting that you can only use specifically for stranger meetups without creating an account (by giving you your phone number or email address) and also in incognito mode without anyone knowing who you are. That means in this list you're not going to find an app like WhatsApp, Telegram, Facebook Messenger, and so many others. Therefore, it does not mean that other chat applications are not just for talking with your friends, even if they ask you to create an account.
Here are the three (3) best apps for talking with strangers.
1. Bloggors
Bloggors is both a talk with strangers app and a blog based on communication topics. Although its name has nothing to do with the talk with strangers app, it is very effective as far as chat with strangers is concerned, especially the DM or Chat. As soon as you arrive at Bloggors, you only have to accept cookies to have a better navigation and then click on the "DM" button to start a conversation with a stranger.
2. Omegle
Omegle's chat is almost the same as Bloggors', and they work the same way. The only difference between them is that Bloggors' chat is prettier than Omegle's and that Omegle has more users than Bloggors because of its creation date, which is 2009. Other than that, they work the same way.
3. Chatblink
As its name indicates, this site is based only on chat with strangers. The chatblink chat is good. Its interface on a computer is good, but on a phone, it should make some improvements, but that doesn't mean you can't use it without fear. Before starting your conversation, it gives you a series of criteria that you have to respect before you begin using it. For example, you have to be 18 years old, you have to respect others, and so on.
If you are an enthusiast of SMS. It will be a good choice.
Can a boy pretend to be a girl when text a stranger in a chat room?
Yes, a boy can pretend to be a girl, and even a girl can pretend to be a boy when text a stranger. Using a chat with strangers app is to talk with strangers without having an account. That's why it is easy to impersonate anyone on a text with strangers app.
What can I do to protect myself from a catfish when chat with strangers?
To protect yourself from being a catfish when you chat with strangers, you just need to not provide your sensitive data to the person you are talking with unless you are sure of yourself and the person. The other way that exists if you want to have a minimum of security is not to use a talk with strangers app. Ideally, use a chatting app that requires the user to register, as these applications will have a minimum of restrictions. Although that doesn't mean they won't be able to pass as someone else, as they can make fake accounts. The safest advice I can give you is to avoid sharing your sensitive information with people you don't know.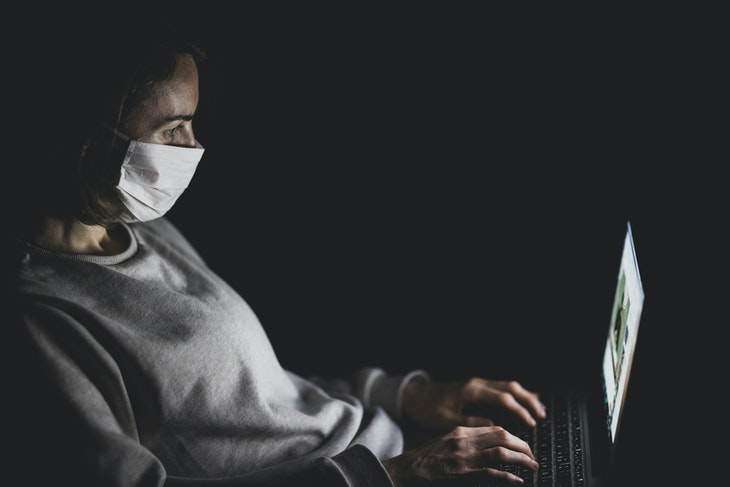 What are the risks you may encounter when talking to random people?
1. Catfish
A person who pretends to be someone else.
Catfish people are most often people who do not have confidence in themselves, and they think that they are not beautiful enough to show their face and that they will disappoint the person if one day they see their face. However, there are catfish people who don't show their faces, not because they are shy, but because they are pretending to be someone else just to hurt you.
2. Hackers
Hackers are very different from people who catfish because they come with one goal: to hurt you by stealing your sensitive information, like your debit card information, and so many others. A lot of hackers mostly use chat or DM, so strangers won't be able to see their faces, and they won't leave any trace of them. Also, the majority of "talk with strangers" apps don't give you the possibility to retrieve your messages unless you have exchanged more than twenty(20) messages with the person, which means you won't have any way to trace them back.
How do hackers work when using a chat application with strangers?
Chat or DM
Hackers act in the same way as users, i.e., they will give you the impression that they are there to talk or spend time with you, and they will behave as if they have no bad ideas in mind. At first, they will speak to you quietly until you start to feel comfortable with them. They won't ask you for naked pictures of yourself to differentiate yourself from the other guys or girls. As the conversation progresses, you will start to notice changes in the conversation. In some senses, when they feel they are starting to get close to you, they will tell you about a site they think is great and that you should check out. They'll want you to click on the dregs of the if. Even if you don't want to see it, they will send you the link in the message so that you can click on it and be redirected to another site so that they can get your sensitive information when you sign up on that site and make a purchase on their site with your card.
3. The wrong person
Even if you don't meet a catfish or a hacker and you have found your soul mate after multiple exchanges on a chat app with strangers, it doesn't mean that you have found the right person, because you still need to meet them physically so you can learn more about them. Even though the majority some couples who date on the web are used to working, as the vibes between them are already good, it doesn't mean that your meeting will be the same. All this is to tell you that you keep being very careful with the person you are going to date on the Internet because it can turn into a nightmare for you instead of happiness.
Is it easy to date someone by stranger video calling?
Yes and no. It depends on you. What strategy are you going to use to find your future love? I have seen many Youtubers who used to show how they date girls on the Talk with Strangers App. These YouTubers are acting in a standard way, and they are doing tons of dating on these apps. I think that if you are yourself, respectful and sincere, you can meet people for either love or professional relationship. When you make a stranger video calling you must take care of your appearance because you will have many more chances to date the girl of your dreams. If you make up a little, tidy up properly the place where you do your videoconference because a good appearance shows you who you are.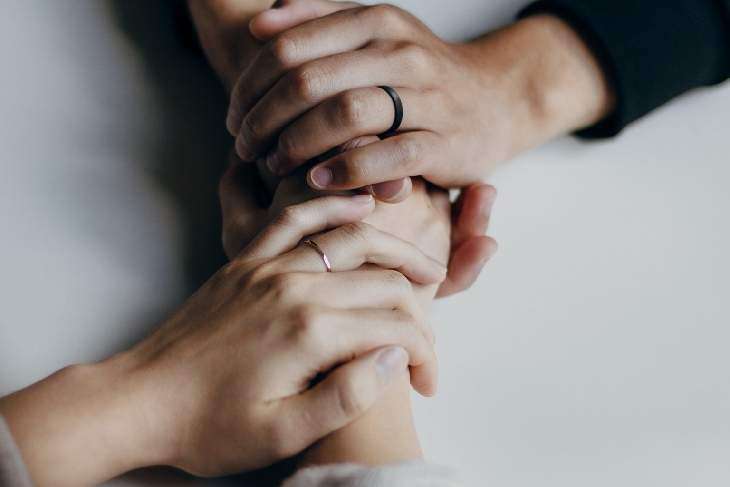 What are the best chat app alternatives to Omegle for making a date?
Omegle made a lot of noise when it appeared in 2009 and even until now, with its original idea of chat with strangers, no registration. After a few weeks, they added a video conferencing feature for stranger video calling. This feature made it even more famous. However, the site is becoming too childish day by day, and adults have a hard time finding people who are the same age as them to chat with, especially in the chat, and they would like to use a chat with strangers app that has more older people. For this same reason, I am making this list to show you the best chat apps so that you can find an alternative to Omegle to dating people who are at least 18 years old or more.
1. Bloggors
It looks like two drops of water to Omegle. They have almost the same appearance. The only difference is that Bloggors have three functions, like as: DM, VIDEO, and CALL, and Omegle has only two. Omegle has a targeting feature that could help its users target strangers who share the same interests as them, but Bloggors does not. Both applications are 100% free, and there are no fees for either Omegle or Bloggors. However, Bloggors displays ads so it can increase its resources and add many features.
2. Chatroulette
Chatroulette appeared on the same date as Omegle. It was made by a 17-year-old teenager. The only difference is that Chatroulette gives you coins when you use it. At first, they will give you thirty (30) coins. If you spend more than a minute talking with strangers, they will give you thirty (30) more coins. If a stranger chooses you to chat with, you will get eight (8) more coins. However, if you are the one looking for someone, you will lose five (5) coins.
3. Tinychat
Tinychat is a simple online chat application that works with three features, which are: chat, voice, and video. Tinychat has a chat room where you can participate and talk about any topic. Some of its chat rooms are free, some are not.
In some chat rooms, you may be asked to have an account and even upgrade your account to participate in the chat room.
Tinychat is not 100% free. It has a premium version that's at least $4.14 to participate in some of its chats.
Can I date people on chat rooms apps?
Yes and no. It depends on you. Yes, you can if you are comfortable with online dating. Because some people are not comfortable at all, they prefer the person to be in front of them. If you want to venture out and find your soulmate, I would advise you to use paid apps or activate a package with them. They will make it much easier for you to find someone. Although some paid apps may not give you results before you pay, try using a free version of the app to see if they will meet your expectations, so you will know an idea of which app you should use.
Are chat apps random safe for online dating?
Yes and no. The majority of chat apps random are safe for online dating if they have at least HTTPS, which is a certificate that protects your sensitive data when you browse the Internet. I don't advise you to use it if you find that the site does not have this HTTPS protocol. Secondly, when you use chat apps randomly for your online dating, I advise you to use a trusted application like Bloggors or Omegle. In the bulk of cases, these applications are used to have thousands or even millions of people using them, which means if they were not safe, they would not have had such massive success.
Thirdly, check the traffic of its sites to see if there are thousands or millions of people using the application. To do this, you need to go to Similarweb and enter the full name of the site, and it will automatically show you the full traffic of this site to people who use it or not. Be vigilant not to waste your time on sites that are not secure or can steal your money and your time.
Will I meet a pedophile if I use an application to chat with people?
Yes. The Chat with Strangers app is for everyone. You can meet anyone on the Chat with Strangers application, especially pedophiles. These sexual predators can act in a standard way with you. That's why I strongly recommend that you ask a stranger his or her age at the beginning of the conversation, although some of them will pretend to be your age so that you don't cut off the chat. For example, if they are using an app like Omegle, they will pretend to be 15 years old, as a lot of people who use Omegle are minors. These sexual predators can act normally with you; some may go slow until they get what they want from you in reality, and others will go straight to you and may even ask for naked pictures of you until they seduce you and make an appointment with you to have sex with you.
Here is what you should do to avoid chatting with a pedophile when you chat with people.
1. Find out the stranger's age.
As soon as the presentation between you and the stranger ends, you should find out the stranger's age to get an idea about the stranger. When children ask pedophiles their age, they don't appreciate it and either ends the conversation or give you a bogus answer. If you think the person is lying to you about their age, I encourage you to read the second question.
2. Ask the stranger to send you a picture.
Don't worry if you feel that he/she is lying to you about his/her age. You should automatically ask him/her to send a picture of him/her to you so that you can see the person you are talking to. If he/she is a pedophile, he/she will immediately abandon the discussion with you by cutting the chat on you. If not, he/she will automatically send the picture.
If you are won't sure about the person, I strongly recommend you read the third question you can ask him.
3. Ask him what he does for a living.
A person who is a minor like you will not have time for big jobs, because he/she will be very busy going to school all the time. While you are talking to the stranger, ask him/her directly what he/she does for a living.
If the stranger gives you the name of his/her job and you see that it is a university job, you should immediately cut off the chat because the foreigner is lying to you about everything and the person could even be a pedophile. However, if you feel from the beginning of the conversation that the stranger is not a pedophile and you would like to chat with him, but you still have doubts, I advise you to be cautious and go easy on him.
To be sure that the stranger is not a pedophile, you should conduct a small investigation into him while you are talking to him by asking him the age of his parents.
4. Ask the stranger how old their parents are.
Conduct your little investigation into the stranger to see if he or she has lied to you about his or her age before. By asking the age of his or her parents, you will have a better idea of who he or she is.
5. Ask the stranger if he has any brothers or sisters.
Familiarize yourself with the stranger a lot when you chat with him/her in the chatting app until you learn more about him/her with every minute that passes. Don't hesitate to ask questions like, "Do you have siblings?" And especially, don't forget to ask their age as well, to compare it to his.
6. Ask the stranger if he has children.
To be sure that the stranger is not a pedophile, try to find out if he has children discreetly. Social networks are one of the ways you can use them to conduct your little investigation. Feel free to use your technique if you feel it will help you find out if the stranger has children.
If the stranger has children, you should immediately distance yourself from them before you become a victim, because their sexual predators love minors. Be very careful when you chat with people on a talk with strangers app.
Here are the five (5) mistakes you should not make when seducing a girl on a chat random video chat app.
Every time you start a random video chat with a girl, you will surely meet cute girls that you are interested in and would like to have a relationship with, but every time you try, you fail to get a girlfriend. If you follow everything we are going to write, you will get tons of chicks on any random video chat application.
1. Avoid talking too sexually in conversation.
You can flirt with her without resorting to vulgar or sexual language. Be careful not to sound awkward or embarrassed. A genuine flirt plays with the girl's eyes to win her over. You can build up sexual tension naturally when you want to seduce a female, and she will eventually come to like you and demonstrate her acceptance. When you talk to a girl, avoid giving her too many compliments or gifts.
2. Don't be too nice to her.
Even though kindness is one of the good qualities that everyone is looking for in a relationship, it is one of the worst mistakes that you should avoid making when you seduce a girl in a chat random video, as you will become too annoying in her eyes. Take some time before revealing your plan to the girl. During this time, use jokes to gain her intimacy and friendship. Be original and show the value she has in your eyes. Don't forget that making a girl laugh requires self-esteem, as well as being brave and patient.
3. Don't force her to be with you if she doesn't want to.
If she pushes you away from the beginning of the conversation, don't force her by asking for an explanation; just cut the conversation off and start another one. Often, even if the girl doesn't know why she doesn't like you, maybe at some point she finds you embarrassing, or your flirting techniques don't work with her, so in this case, don't get discouraged and try to remember the mistakes you made with her, so you don't make the same ones again.
4. Don't be too desperate.
Don't be desperate when you dialogue with her, saying things like: "Nobody wants me." Instead, say positive things like: "I want to invest in a relationship, like having a crush." Without a doubt, the second version is better than the first. Things like this are better to say when you're talking with a girl.
5. Don't talk about the problems you are facing in your life.
The art of seduction is to build a dialogue that exudes a lot of positive and enthusiastic energy. Don't tell her about your problems at the beginning of the exchange because she will only run away from you and cut off the conversation. However, you can explain your concerns to her, but you must first make sure that you have already earned her intimacy or love to ensure that she will at least sympathize with you and not cut off the chat about you.
When using the chat random video chat app to talk to a girl, you now know all the mistakes you must avoid to make a girl fall for you. So keep this mindset when you talk to girls. I hope these tips will help you a lot and help you find a girlfriend.